Services
EncompassCare provides evidence-based physical, occupational, and speech therapy with scientifically proven results.
Our services are provided in a variety of post-acute settings in Ohio and Pennsylvania:
Rehabilitation Centers
Skilled Nursing Care Facilities
Long-term Care Facilities
Assisted Living Facilities
Home Health
At EncompassCare, therapists specialize in vital stimulation, vestibular diagnostics, hand therapy, Claudia Allen Dementia programming and much more!  Our programs focus on individual care needs to best fit the patient's lifestyle and goals.
Speech Therapy
Speech Therapy teams develop individualized programs to assist with memory loss, speech, and swallowing difficulty. Through various treatment interventions, the patient can achieve their optimal independence with use of written or verbal communication, swallowing or cognitive strategies.
Physical Therapy
Physical Therapy teams concentrate on improving an individual's mobility, increasing their balance, muscle strength and coordination, reducing pain and increasing overall fitness to promote safety to ensure each patient highest level of function.
Occupational Therapy
Occupational Therapy teams tailor their approach to the individual patient needs by assisting and developing skills for ADLs through adapting daily tasks, modifying environments and providing safety training to allow each patient to function at their highest ability in their personal environment.
Through a wide range of interventions such as sensorimotor treatments, range of motion, strength, coordination and daily skills training, our patients are successful in their preferred environment. Our therapy helps individuals reach maximum level of independence in activities of daily living such as dressing, bathing, cooking, eating, toileting skills and leisure activities.
Counseling Services
Reaching your short-term rehab goals can be more than just a physical challenge, it can bring mental obstacles as well. EncompassCare's professional counselors can help you reach your recovery goals with a variety of counseling techniques customized for you.
Many patients experience anxiety when going through rehab, our counselors can help improve symptoms through:
Guided Imagery
Breathing Techniques
Desensitization
Calming Techniques
Family Involvement for Encouragement
Improve Positive Self Talk
Cognitive Behavioral Therapy
Social Engagement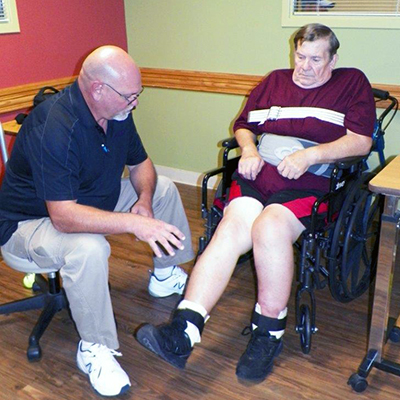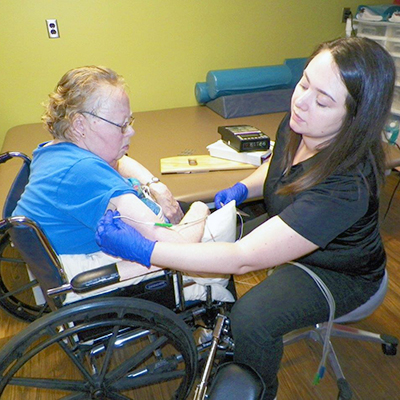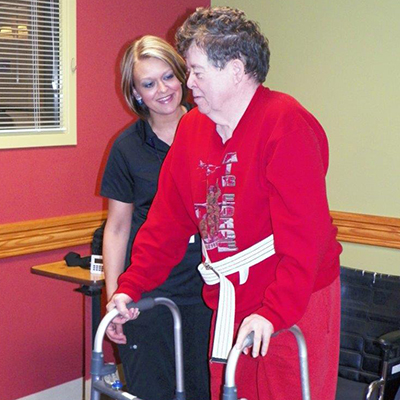 To inquire about Therapy for your loved one or facility, contact EncompassCare to discuss your options.